(833)497-3667





WITH 688 REVIEWS
CLICK
To view local phone numbers
(479)-316-4226
(479)-316-4226
---
Fayetteville Area





Asher

Aurora

Canehill

Combs

Evansville

Greenland

Harris

Hazel Valley

Hogeye

Japton

Johnson

Kingston

Morrow

Pettigrew

St. Paul

Strickler

Summers

Wesley

Winslow

Witter
(479)-439-9119
(479)-439-9119
---
Springdale Area





Alabam

Elm Springs

Hindscille

Marble

Tontitown
(479)-250-4039
(479)-250-4039
---
Rogers/ Bentonville Area





Avoca

Gateway

Lost Bridge Village

War Eagle
(479)-802-4646
(479)-802-4646
---
Bella Vista Area





(479)-439-9119
(479)-439-9119
---
Siloam Springs Area





Cherokee City

Highfill

Maysville
(479)-259-1076
(479)-259-1076
---
Fort Smith Area





Alix

Altus

Bonanza

Branch

Cecil

Central City

Charleston

Chester

Dyer

Hartford

Huntington

Magazine

Mansfield

Midland

Mulberry

Natural Dam

Oark

Ratcliff

Rudy

Uniontown
(417)-553-9849
(417)-553-9849
---
McDonald County





Goodman

Lanagan

Powell

Rocky Comfort

Seneca

Southwest City

Tiff City
(918)-208-0341
(918)-208-0341
---
Eastern Oklahoma Area





Akins

Belfonte

Bokoshe

Bunch

Dwight Mission

Fanshawe

Fort Coffee

Gans

Gore

Hodgen

Honobia

Howe

Le Flore

Long

Marble City

Moffett

Monroe

Muse

Panama

Pocola

Roland

Shady Point

Smithville

Spiro

Summerfield

Talihina

Vian

Whitesboro

Wister
Drew Bates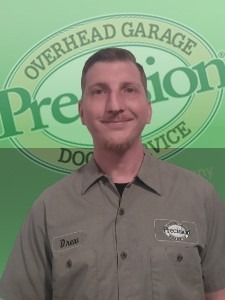 Residential Installer
Reviews: 1
Average: 5.00 star
Drew Bates has received
1
review, averaging
5.00
Stars:





Drew Bates's Bio:
Drew was born and raised in Northwest Arkansas and graduated from Bentonville High School. He has always enjoyed helping others when they needed "handy work" jobs taken care of. In Drews free time, he enjoys hiking, fishing and being outdoors. His passions include music, which he has been a part of his life since he was 16 as well as bringing a smile to people's faces. Drew believes in putting 100% into his job performance and strives to make sure his customers are satisfied.





Date:
09/29/2022
Install Garage Doors
Bentonville, AR
Review:
Very professional. Very polite. Arrived on time with everything they needed to complete the job. They gave me a time estimate and they finished the when they said they would. I keep coming back to your company because when I need something you quickly respond to my call. After you assess the situation you tell me what is the problem and you give me reasonable solutions and your prices are reasonable. I never feel you are selling me more than I need. That is a high value able trait. Thank you for being a trusted company. You will have all of my business. Your employees are efficient, competent, and friendly.
- Donna Ehrenfelt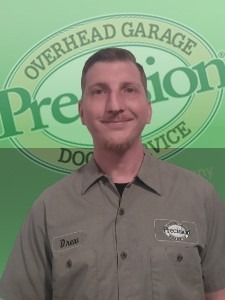 Service Provided:
Install Garage Doors
---
Product:
Garage Doors
---
Residential Installer:
Drew Bates