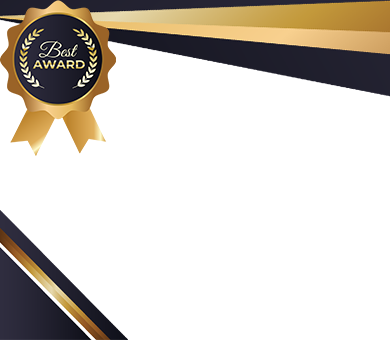 Precision Garage Door of NWA & River Valley Awards
Precision Garage Door of NWA & River Valley Awards
Click Here To Book Online Now





WITH 855 REVIEWS
CLICK
To view local phone numbers
(479)-316-4226
(479)-316-4226
---
Fayetteville Area





Asher

Aurora

Canehill

Combs

Evansville

Greenland

Harris

Hazel Valley

Hogeye

Japton

Johnson

Kingston

Morrow

Pettigrew

St. Paul

Strickler

Summers

Wesley

Winslow

Witter
(479)-439-9119
(479)-439-9119
---
Springdale Area





Alabam

Elm Springs

Hindsville

Marble
(479)-250-4039
(479)-250-4039
---
Rogers/ Bentonville Area





Avoca

Gateway

Lost Bridge Village

War Eagle
(479)-802-4646
(479)-802-4646
---
Bella Vista Area





(479)-439-9119
(479)-439-9119
---
Siloam Springs Area





Cherokee City

Highfill

Maysville
(479)-259-1076
(479)-259-1076
---
Fort Smith/ River Valley Area





Akins

Alix

Altus

Belfonte

Bokoshe

Bonanza

Branch

Bunch

Cecil

Central City

Charleston

Chester

Dwight Mission

Dyer

Fanshawe

Fort Coffee

Gans

Gore

Hartford

Hodgen

Honobia

Huntington

Le Flore

Long

Magazine

Mansfield

Marble City

Midland

Moffett

Monroe

Mulberry

Muse

Natural Dam

Oark

Panama

Pocola

Ratcliff

Roland

Rudy

Shady Point

Smithville

Spiro

Summerfield

Talihina

Uniontown

Vian

Whitesboro

Wister
(417)-553-9849
(417)-553-9849
---
McDonald County





Goodman

Jane

Lanagan

Powell

Rocky Comfort

Southwest City

Tiff City
(918)-208-0341
(918)-208-0341
---
Eastern Oklahoma Area
CLICK HERE TO EXPAND
Afton

Bernice

Butler

Cayuga

Cleora

Colcord

Commerce

Copeland

Dodge

Dotyville

Drowning Creek

Fairland

Flint Creek

Grove

Jay

Kansas

Kenwood

Ketchum

Leach

Miami

Narcissa

New Eucha

North Miami

Oaks

Peoria

Quapaw

Sycamore

twin Oaks

Wyandotte

Zena
(417) 580-9503
(417) 580-9503
---
Joplin Area
CLICK HERE TO EXPAND
Carl Junction

Carterville

Carthage

Diamond

Duenweg

Duquesne

Fairview

Granby

Jasper

Joplin

Leawood

Loma Linda

Newtonia

Oronogo

Saginaw

Sarcoxie

Shoal Creek Drive

Webb City
You can rely on Precision Door Service of Northwest Arkansas to provide the type of service you would expect from a locally owned and operated company; while enjoying the security that doing business with a nationwide company can bring.


Our slogan is "We Fix Garage Doors Right"™ and we spend a lot of time defining and redefining what that means to us as a company and what it means to you as a consumer. This singular focus has led us to pioneer the industry standard warranty for garage door repair and a training program for technicians that is second to none in the garage door industry.
Discounts:
Precision Door Service of Northwest Arkansas proudly aims to positively contribute to our community. In doing so we offer many different discounts to help those around us. Call us today to get more information about our discounts!