(833)497-3667
COVID-19 - We're Open
We Are An Essential Business. Click Here To Learn How We Are Keeping Our Customers & Employees Safe.





WITH 540 REVIEWS
Click
to view local phone numbers
(479)-316-4226
(479)-316-4226
---
Fayetteville Area





Asher

Aurora

Canehill

Combs

Evansville

Greenland

Harris

Hazel Valley

Hogeye

Japton

Johnson

Kingston

Morrow

Pettigrew

St. Paul

Strickler

Summers

Wesley

Winslow

Witter
(479)-439-9119
(479)-439-9119
---
Springdale Area





Alabam

Elm Springs

Hindscille

Marble

Tontitown
(479)-250-4039
(479)-250-4039
---
Rogers/ Bentonville Area





Avoca

Gateway

Lost Bridge Village

War Eagle
(479)-802-4646
(479)-802-4646
---
Bella Vista Area





(479)-439-9119
(479)-439-9119
---
Siloam Springs Area





Cherokee City

Highfill

Maysville
(479)-259-1076
(479)-259-1076
---
Fort Smith Area





Alix

Altus

Bonanza

Branch

Cecil

Cedarville

Central City

Charleston

Chester

Dyer

Hartford

Huntington

Magazine

Mansfield

Midland

Mountainburg

Mulberry

Natural Dam

Oark

Paris

Ratcliff

Rudy

Uniontown
(417)-553-9849
(417)-553-9849
---
McDonald County





Goodman

Lanagan

Powell

Rocky Comfort

Seneca

Southwest City

Tiff City
(918)-208-0341
(918)-208-0341
---
Eastern Oklahoma Area





Akins

Belfonte

Bokoshe

Bunch

Dwight Mission

Fanshawe

Fort Coffee

Gans

Gore

Heavener

Hodgen

Honobia

Howe

Le Flore

Long

Marble City

Moffett

Monroe

Muse

Panama

Pocola

Poteau

Roland

Shady Point

Smithville

Spiro

Summerfield

Talihina

Vian

Whitesboro

Wister
Seth Ottino has received
3
reviews, averaging
5.00
Stars:





Seth Ottino's Bio:
Seth graduated from Grove Oklahoma High School. He played semi-professional soccer with the Joplin Demize. After attending Brookdale College in New Jersey, he returned to his roots in the Northwest Arkansas area where he and his family are making this their home. Seth just became a new father to a new son, Jackson! He enjoys taking his family to the park, going to the gym, and playing soccer. He is excited about making Precision Door his career and taking care of his customers. Now that he has a son, safety is foremost on his mind and he will put the same care and effort into ensuring your garage door is as safe as possible, just as he would for his own.





Date: 11/23/2021
Garage Door Repair
Bentonville, AR
Review:
Our garage door broke in the middle of the night so I called Precision at 7am the next morning. I was scheduled right away for the same day service and Seth showed up at 11am to assess the problem. I even received a text with a picture of the technician and a little bio so that I knew who to expect. Due to poor installation by the initial builders in 2019, our garage door failed and needed to be completely replaced. The good news in all of this was that Seth was very professional, quick to help us get our garage door to close & helped provide a reco for the replacement. The installation of the new door won't be until Dec 2021 but I'm leaving this review based off our initial service call and small repair until the main, new garage door comes in. I chose this company based on the Google reviews I saw and I believe they've earned all the best ratings due to this level of professional/courteous service. I'd reco them to anyone!
- Julieana Singer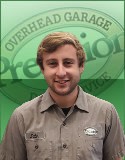 Service Provided:
Garage Door Repair
---
Product:
Garage Door Opener
---
Technician:
Seth Ottino





Date: 10/11/2021
Garage Door Opener Install
Alma, AR
Review:
Your company was recommended to us by a friend here in Alma who had used your company recently.
- Louis Whorton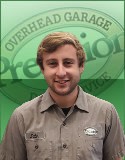 Service Provided:
Garage Door Opener Install
---
Product:
Belt Drive Garage Door Opener
---
Technician:
Seth Ottino





Date: 08/17/2021
Garage Door Opener Repair
Rogers, AR
Review:
Thank you! Fast and efficient service. Technician Seth Ottino provided professional , quick, and on time service, all with a smile, and all at a reasonable price.
- Fred Sieber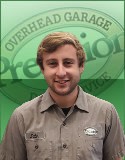 Service Provided:
Garage Door Opener Repair
---
Technician:
Seth Ottino