(833)497-3667





WITH 688 REVIEWS
CLICK
To view local phone numbers
(479)-316-4226
(479)-316-4226
---
Fayetteville Area





Asher

Aurora

Canehill

Combs

Evansville

Greenland

Harris

Hazel Valley

Hogeye

Japton

Johnson

Kingston

Morrow

Pettigrew

St. Paul

Strickler

Summers

Wesley

Winslow

Witter
(479)-439-9119
(479)-439-9119
---
Springdale Area





Alabam

Elm Springs

Hindscille

Marble

Tontitown
(479)-250-4039
(479)-250-4039
---
Rogers/ Bentonville Area





Avoca

Gateway

Lost Bridge Village

War Eagle
(479)-802-4646
(479)-802-4646
---
Bella Vista Area





(479)-439-9119
(479)-439-9119
---
Siloam Springs Area





Cherokee City

Highfill

Maysville
(479)-259-1076
(479)-259-1076
---
Fort Smith Area





Alix

Altus

Bonanza

Branch

Cecil

Central City

Charleston

Chester

Dyer

Hartford

Huntington

Magazine

Mansfield

Midland

Mulberry

Natural Dam

Oark

Ratcliff

Rudy

Uniontown
(417)-553-9849
(417)-553-9849
---
McDonald County





Goodman

Lanagan

Powell

Rocky Comfort

Seneca

Southwest City

Tiff City
(918)-208-0341
(918)-208-0341
---
Eastern Oklahoma Area





Akins

Belfonte

Bokoshe

Bunch

Dwight Mission

Fanshawe

Fort Coffee

Gans

Gore

Hodgen

Honobia

Howe

Le Flore

Long

Marble City

Moffett

Monroe

Muse

Panama

Pocola

Roland

Shady Point

Smithville

Spiro

Summerfield

Talihina

Vian

Whitesboro

Wister
Aaron Kardynalski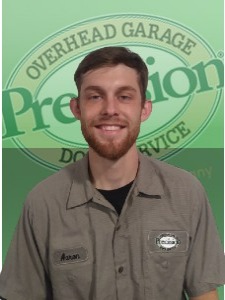 Residential Installer
Reviews: 1
Average: 5.00 star
Aaron Kardynalski has received
1
review, averaging
5.00
Stars:





Aaron Kardynalski's Bio:
Aaron is a young man with a passion to excel at everything he does. He has a background in installing siding on residential homes but also in the restaurant and grocery store industry. He was born in California but grew up in Northwest Arkansas. He recently moved to Decatur where he spends most of his free time doing farm work improving the property and hanging out with friends and family. He loves doing anything when it comes to being outdoors.





Date:
11/09/2022
Garage Door Opener Install
Bentonville, AR
Review:
Excellent customer service & top of the line products is why I used them to install my garage doors and openers. I've been super satisfied with them then lightening fried one so they came back out and replaced one. Aaron the installer was just great and spent the extra time showing my about it and answering questions I had. I would not hesitate to use them again or recommend them to everyone.
- Toni Galbreath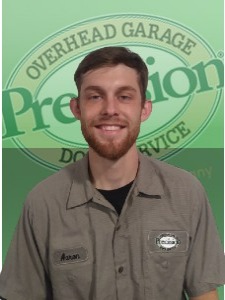 Service Provided:
Garage Door Opener Install
---
Product:
Garage Door Opener
---
Residential Installer:
Aaron Kardynalski